LIVE ONLINE SHI BA SHI TAIJI QIGONG COURSE 


19 - 22 August 2021
9 am - 5 pm | Bali Time
Qigong Teacher Peter Caughey
About this Course
What are the Benefits of this specific Qigong System and what will you learn in this Course?
In this course we will utilize the 18 exercises of the Shi Ba Shi Taiji Qigong system to help you gain a deeper understanding of Qigong and Traditional Chinese Medicine.


These exercises are great for, Insomnia, High and Low Blood Pressure, Arthritic Pain, Mental Fatigue, Digestive Dysfunctions, Weight Loss, Dizziness, Asthma, Bronchitis and Relieving Stress and Mental Tension.


This course will help you live more in the present moment and experience life in your heart in a new and different way and it will also give you 30 hours training towards the 200 hour Forest Rock Qigong teacher training certification.
Learn to live more in the present moment and experience life in your heart in a new and different way.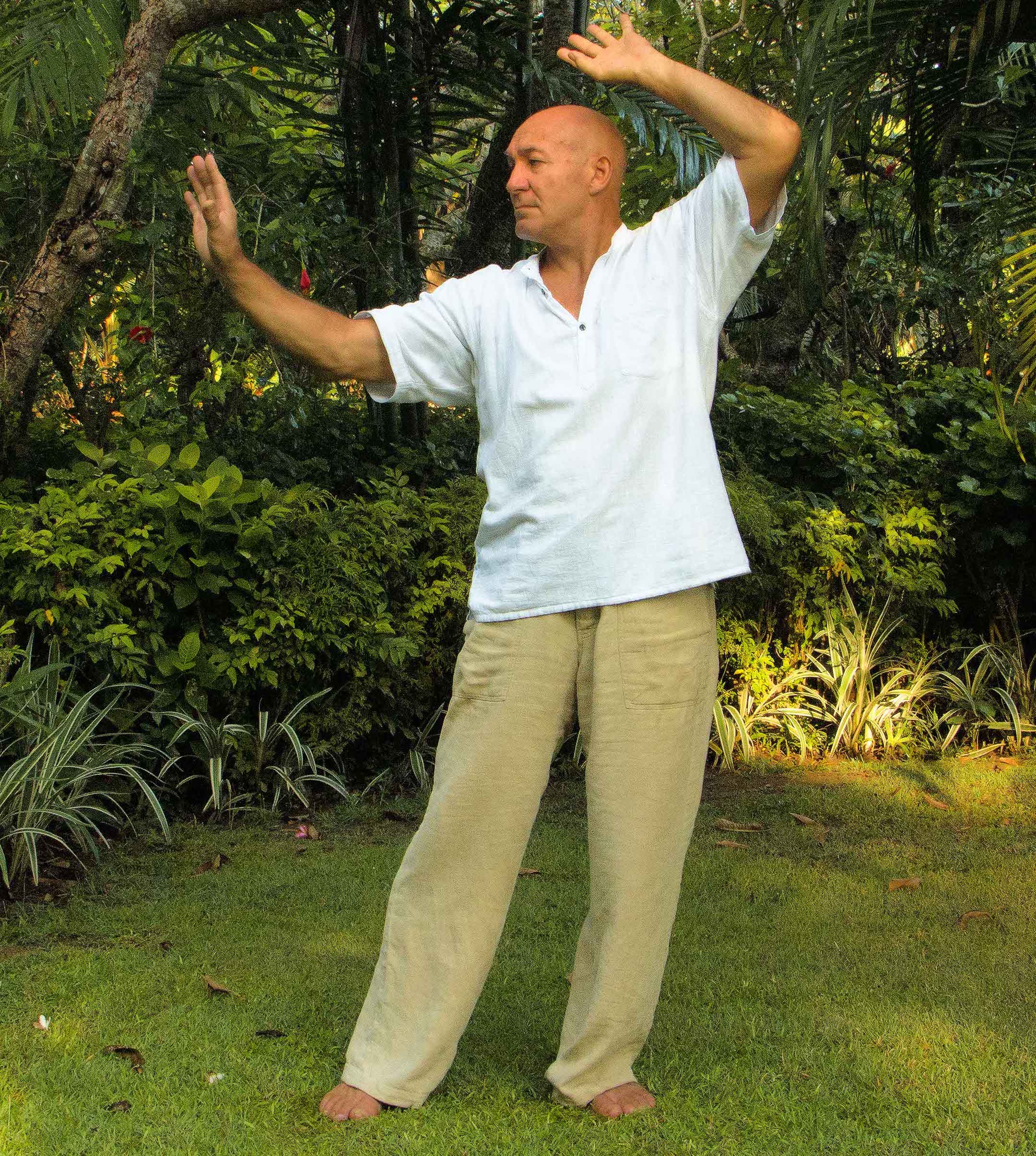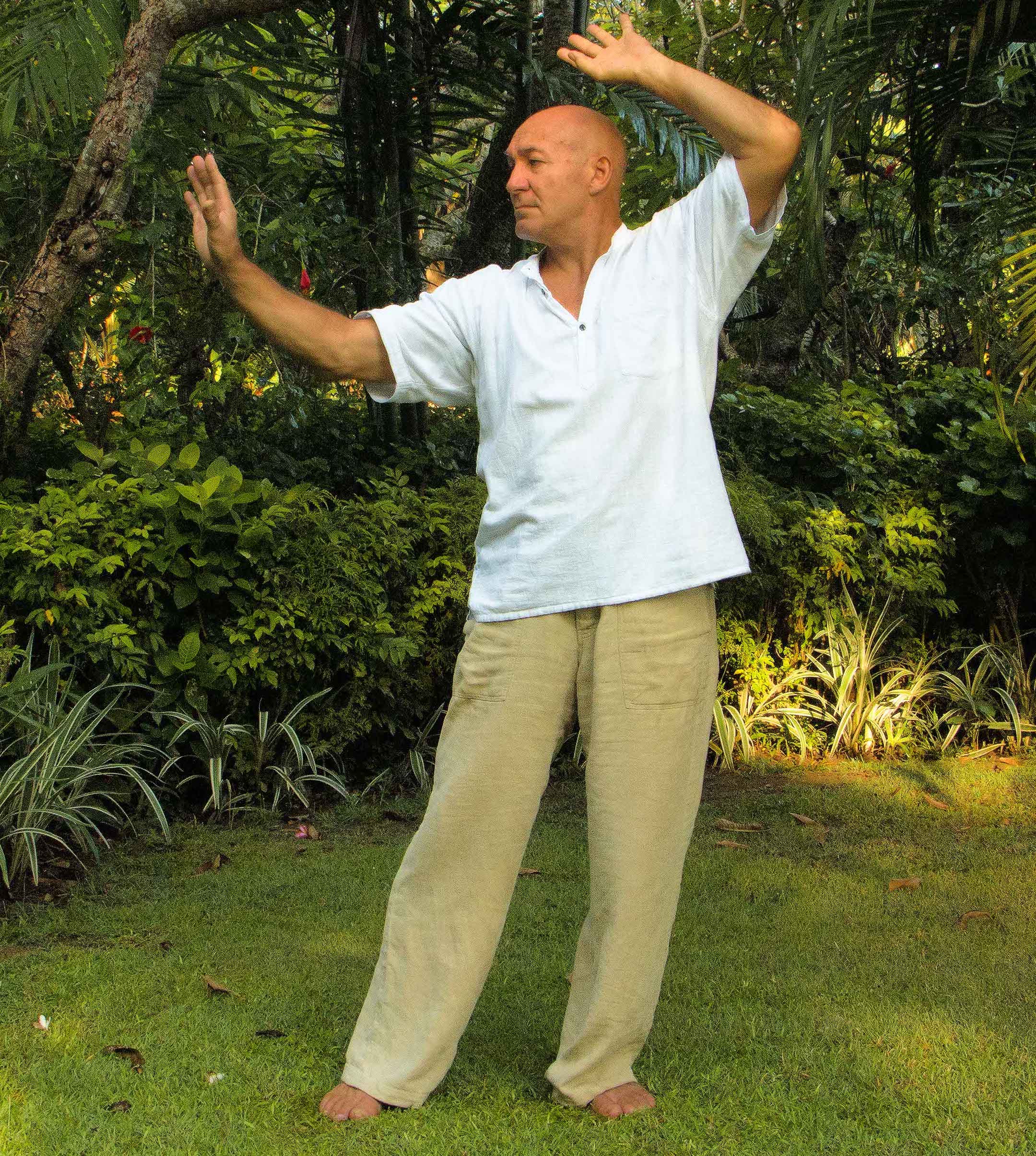 WHAT YOU WILL GET FROM THIS COURSE
Develop energy, strength and stamina
Increase vital energy in the body
Develop sensitivity to the movement of Qi (energy) in yourself and others
Gain a deeper understanding of Traditional Chinese Medicine and Qigong
Learn the Shi Ba Shi Taiji Qigong medical applications and theory
Learn how to strengthen the tendons and muscles
Calm and ground the body
Bring quietness to your busy mind and feel a sense of purpose and direction
During this course you will learn how to develop an open heart
Treat digestive disorders
Develop self-awareness, balance, perseverance and discipline
Increase strength and flexibility
Learn how to stimulate the central nervous system
Strengthen your bones and the immune system.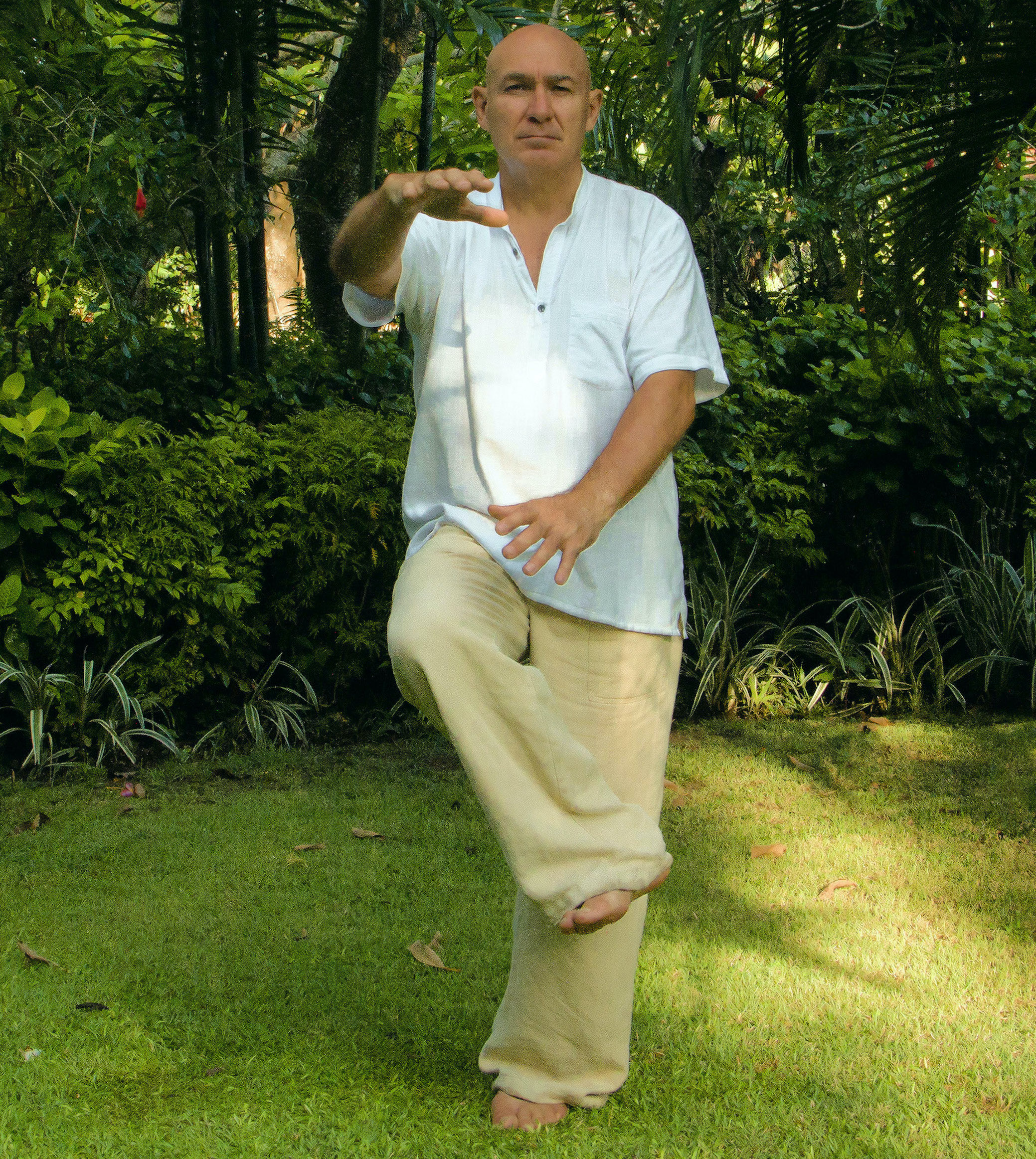 Introduction into what is Qigong and the history of Qigong
Qigong practice guidelines
Safety precautions for practicing Qigong
Qigong stances and Breathing techniques
Dao Yin Qigong Opening and Closing Forms
The full set of Shi Ba Shi Taiji Qigong exercises
Yin Yang Theory
Five Element Theory
The emotions associated with the 12 Meridians
24-hour Qi Cycle Body Clock
Forest Rock Taiji & Qigong Monastery School Philosophy
TCM's view on Food and Nutrition
Dao Yin Insomnia Qigong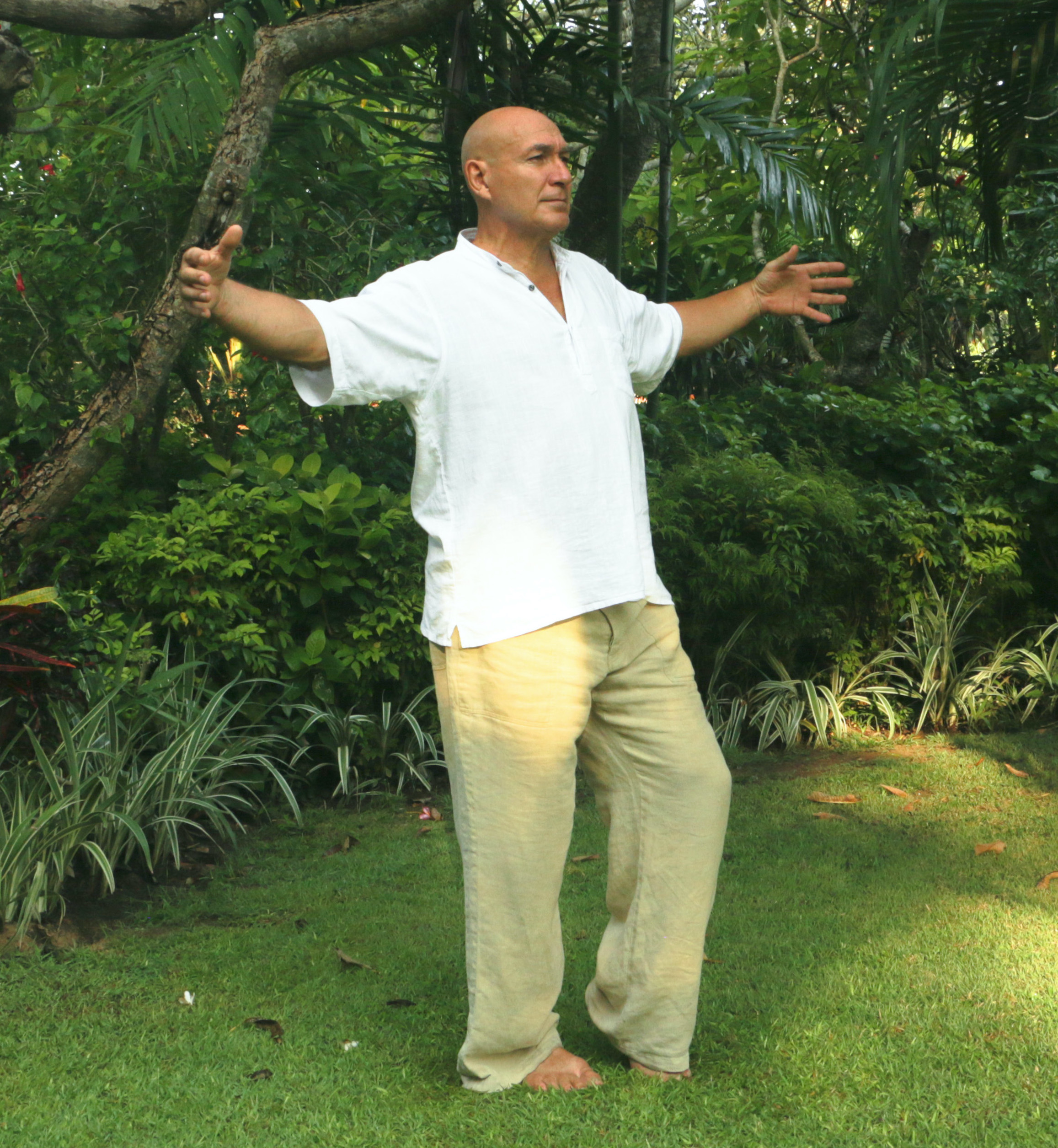 Printable PDF manual
Detailed programme with all the timings
Access to the LIVE Shi Ba Shi Taiji online course videos and content for 1 month after the live training has finished
Access to the pre-existing Shi Ba Shi Taiji online course for life
A certificate of completion with the applied hours going towards your 200hr Qigong Teacher Training certification
Recording of the Inner Smile, Red Chair and Bone Washing Meditations
Live Q&A sessions after each lessons
Live practical classes and access to the recording copies afterwards
Access to the Telegram private group for this training
An extra 45 mins private one-on-one online class with a Forest Rock Qigong School senior teacher to give feedback and correction if required for the physical exercises of the Shi Ba Shi Taiji Qigong System.
Peter Caughey
Taiji & Qigong Teacher, Doctor of Traditional Chinese Medicine & Acupuncturist.
Founder of the Forest Rock Taiji and Qigong School, a Master Qigong Practitioner, Doctor of Traditional Chinese Medicine, Acupuncturist and Master Qigong Practitioner – Peter Caughey is an internationally renowned healer and teacher with a practice of over 30 years.
His mission is to help people discover their true essence and live with abundant freedom.
Peter has put his life's learnings, teachings and experience together to create a deep and profound life changing experience using the art of Qigong to teach others how they, too, can share this treasure.
Peter is a member of the World Academy Society of Medical Qigong.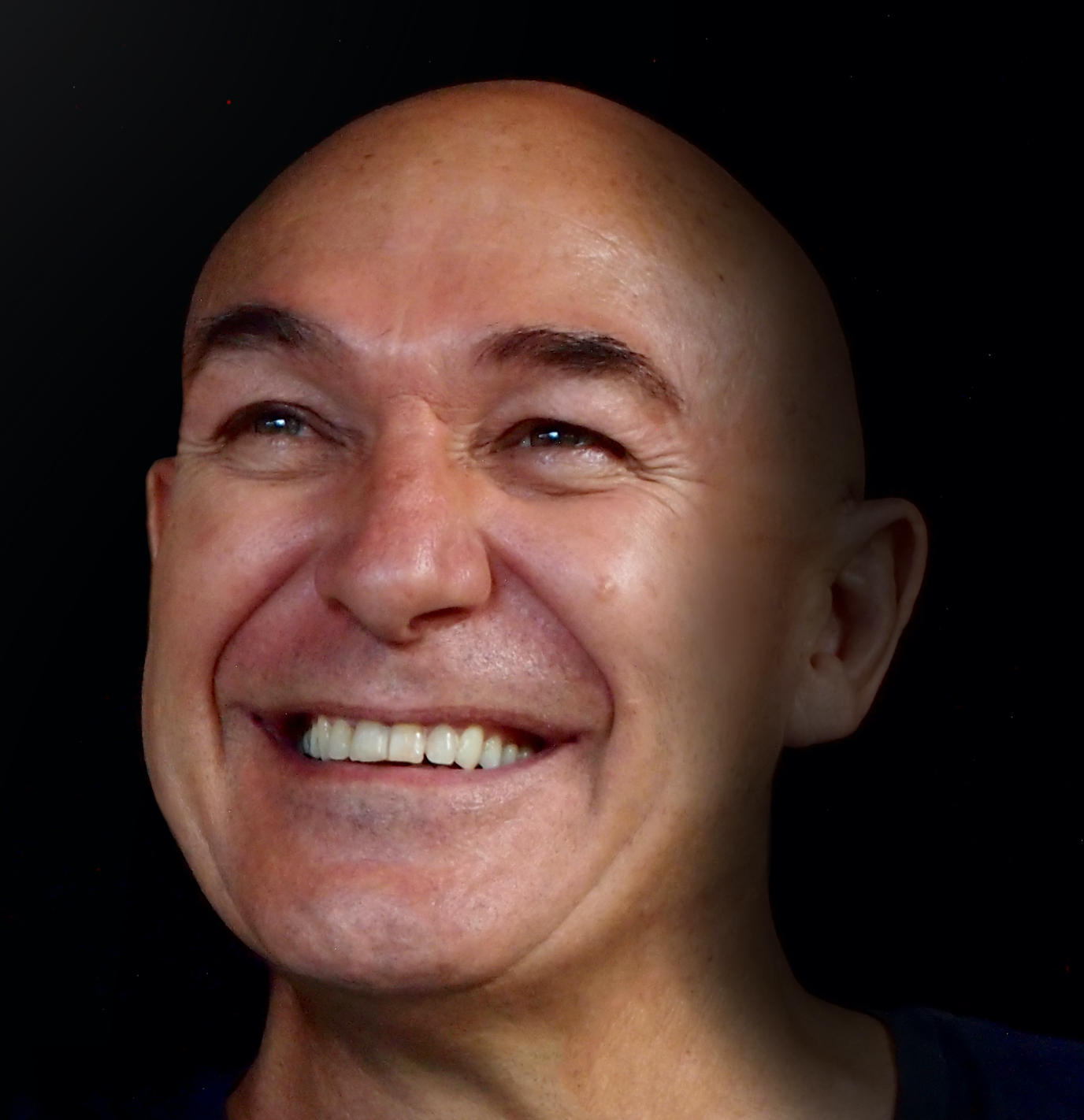 Accommodating
the Different Time Zones


If you are unable to attend all of the live classes and Q&As, they will all be recorded and you will be able to watch them in your own time.


We have tried to cater for the different time zones to make it easier for people to join.


If you have questions during the course, you can post them in the private Telegram group (you will be added once you sign up) or send us an email and we will answer them in the next live Q&A. If you have any questions before signing up, please send an email to [email protected]