Learn more about our 200hr Qigong Teacher Training
Live Online
200hr Qigong Teacher Training
7 March - 8 May 2022
Open up the Possibility of Change -
Become a Qigong Teacher
The trainings runs for 9 weeks
It includes 4 different Qigong Systems: Heaven to Earth, Shi Ba Shi, 5 Element & Dao Yin Qigong
You will learn 7 different sets of exercises
You will get access to 205 practical lessons and lectures in total (pre-recorded & live)
46 live online practical classes
40 Traditional Chinese Medicine (TCM) lectures
22 live Q&A sessions (Two per week) and 4 Q&As for the Neuroscience
3 live one-on-one assessments
The Forest Rock Qigong approach is practical, enjoyable, and easy-to-follow for anyone at any level of experience.
Along with the opportunity to increase your impact, community involvement and income, Qigong also offers you - the practitioner - a practical, well-rounded form of self-care.
How Does this Training Work Online?
Practicalities & Technicalities
ONLINE VS. LIVE CLASSES
The training consist of pre-recorded lessons, live practice classes as well as live Q&A sessions.
You will have one-on-one assessments.
You will receive a printable Training Manual.
WEEKLY SCHEDULE
At the beginning of each week all video lessons will be released for that week so you can watch and practice when it suits you. You can plan in between 1-3 hours max. per day for the recorded classes.
The live practice classes, Q&As and live meditations will be on the weekends to work in with your work and family life. You can plan in 2-3 hours max. on the weekends.
Accommodating different time zones:

We have tried to cater for the different time zones to make it easier for everyone around the globe to join. Though if you can't make a live session, don't worry, a

ll of the live classes & Q&As will be recorded so you won't miss anything.
There will be two rest days per week so you can learn at a comfortable pace.

Every three weeks we will start with a new Qigong System.
FOREST ROCK COMMUNITY
You will have access to a private chat group on Telegram where you can talk with your fellow students and post any questions that may arise for your teachers.
TECHNICALITIES
For you to experience this training smoothly from a technical perspective you need:
A good wifi connection
Speakers to connect to your computer
Headphones with a microphone
What Will You Gain from this Training?
This course will help you live more in the present moment
and experience life in your heart in a new and different way.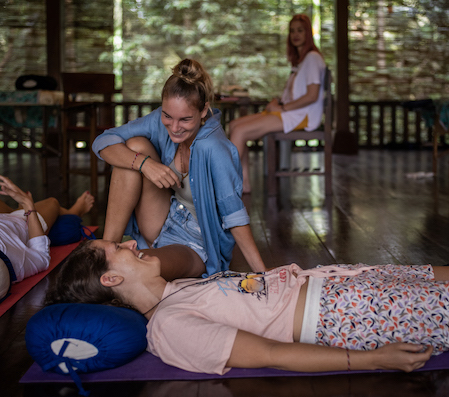 Learn how to strengthen the tendons and muscles.
Improve the suppleness of your spine.
Repair damage caused by excessive emotions and worry.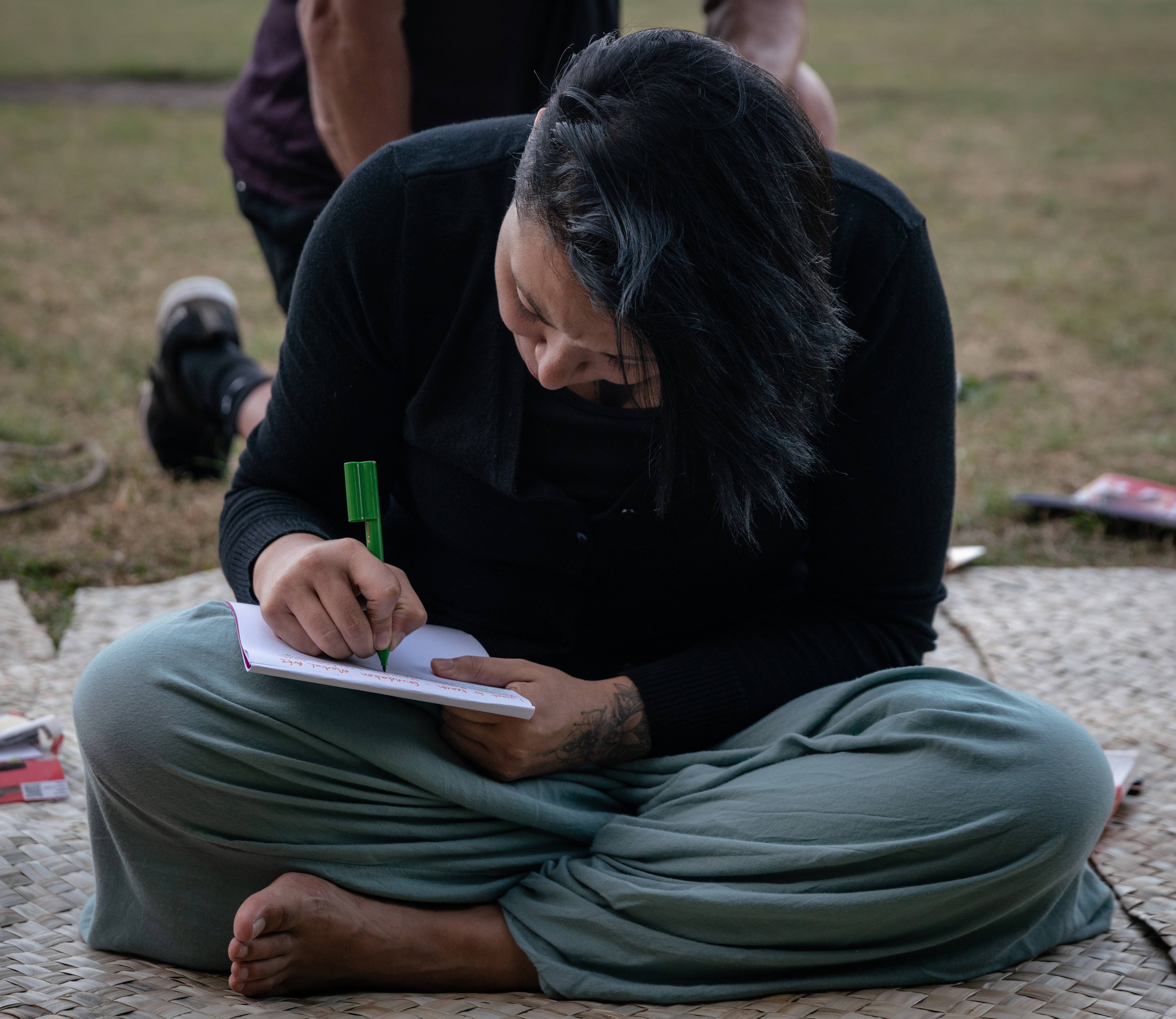 Gain a deeper understanding of Traditional Chinese Medicine & Qigong.
Learn Qigong medical applications & theory.
Learn how to make a lesson plan and teach others.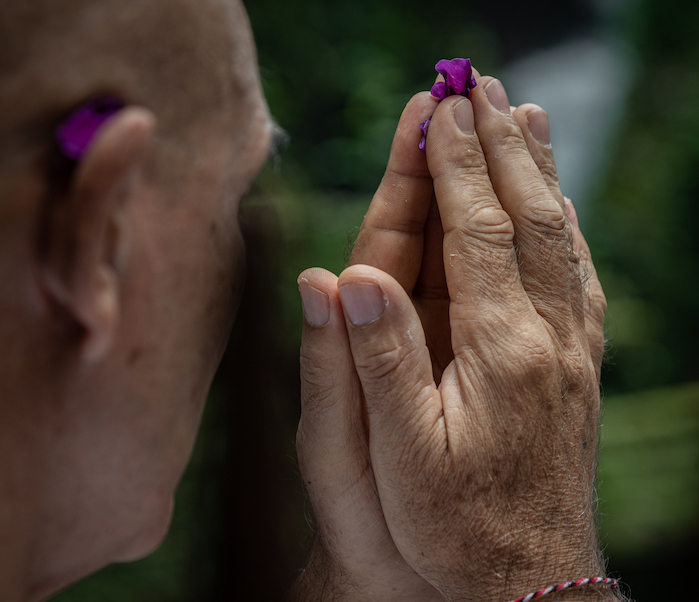 You will gain a freedom and feel a greater sense and sensitivity of the movement of Qi (energy) in yourself which will stay with you forever.
Have a calmer mind and clearer focus.
Have a deeper sense of purpose.
Learn how to live with a stronger connection to your own Heart.
Deepen your connection with your own intuition and wisdom.
Become a part of an international community of like-minded people who will become friends for life.
A Training Based on
Traditional Chinese Medicine:
The Curriculum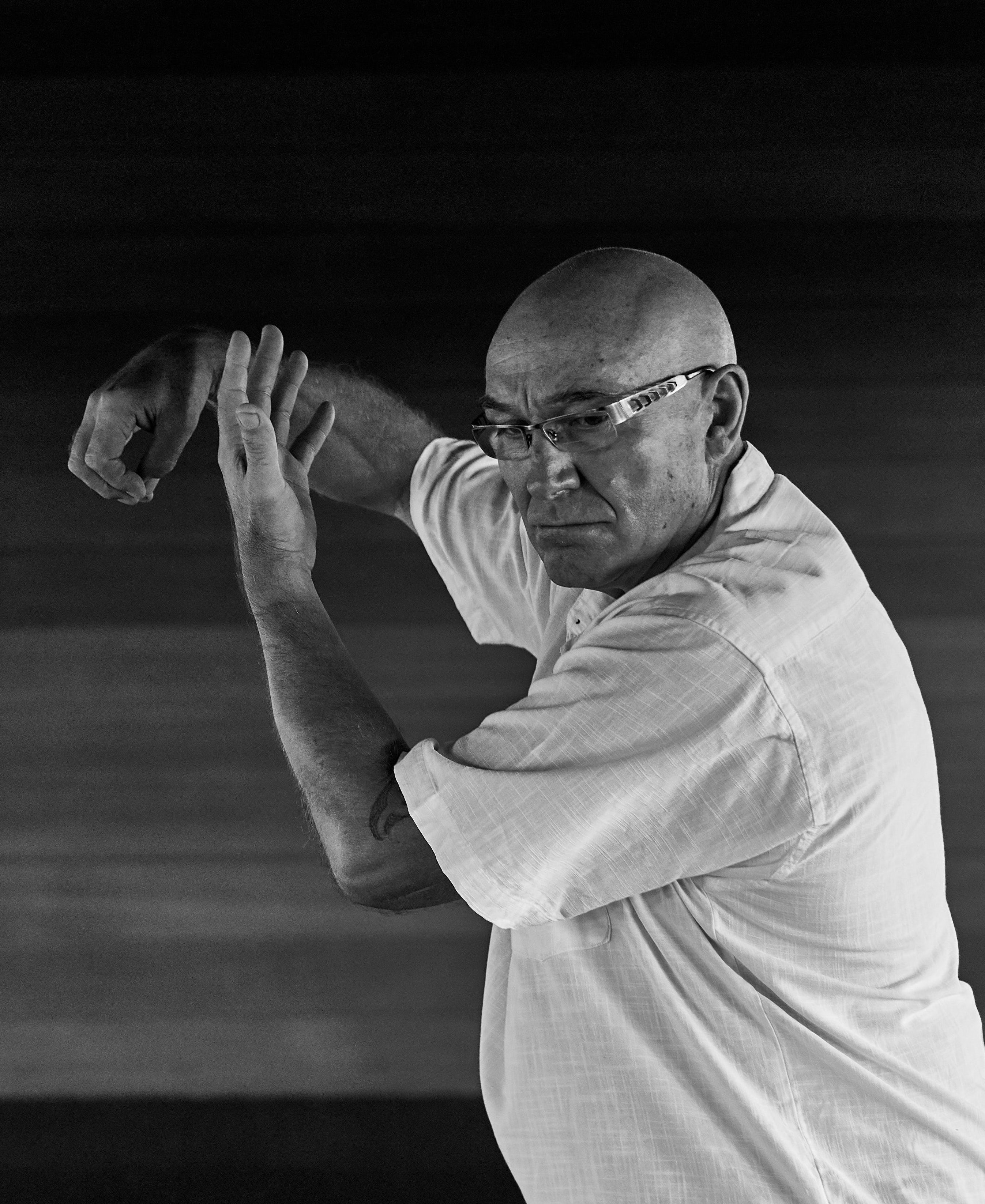 What is Qigong and the history of Qigong
Qigong practice guidelines
Safety precautions for practicing Qigong
Qigong stances and breathing techniques
Dao Yin Qigong Opening and Closing Forms
The Shi Ba Shi Taiji Qigong System
The Five Element Qigong System
The Heaven and Earth Qigong System
Medical applications of the Shi Ba Shi, Five Elements, Heaven and Earth and Dao yin Zang fu Qigong exercises
Clinical applications of the Shi Ba Shi, Five Elements, Heaven and Earth and Dao yin Zang fu Qigong exercises
Forest Rock Taiji & Qigong Monastery School philosophy
Weekly Sunday night meditations (8 different meditation practices)
Understanding your purpose in life
Develop a deeper connection with yourself, others, nature and the world
Discover why you are here
NEURO-PHYSIOLOGY &
ANATOMY OF QIGONG
A deeper understanding of Traditional Chinese Medicine
Applying a neuroscience mindset to the Traditional Chinese Medical view of anatomy and physiology
Chinese Medical anatomy of the Jing Lou system
Neuro-anatomy and physiology of Qigong, understanding the mechanisms
Using the neuroscience mechanisms and language in your Qigong practice, classes and clinics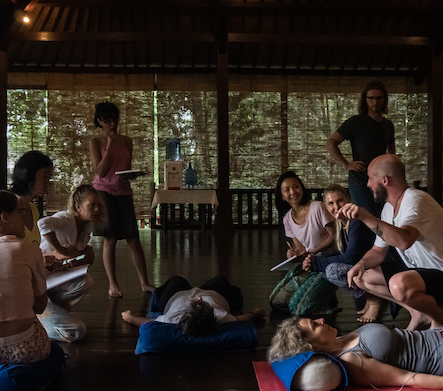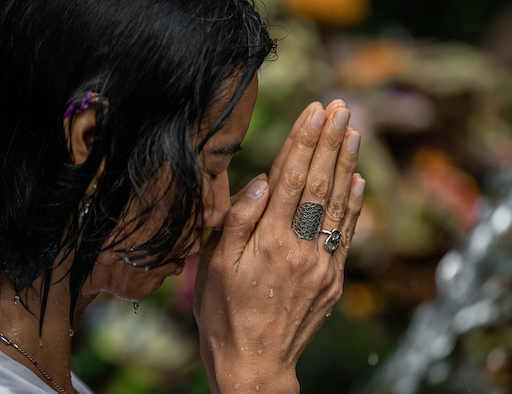 TCM'S VIEW ON FOOD & NUTRITION
Food for the 5 Yin organs
Good eating habits
20 fundamentals of teaching
How to create a lesson plan
How to conduct a practical Qigong lesson
How to start a successful Qigong business
9 live weekly group Q&As
37 live Qigong exercise practices
Live one-on-one Q&A and assessments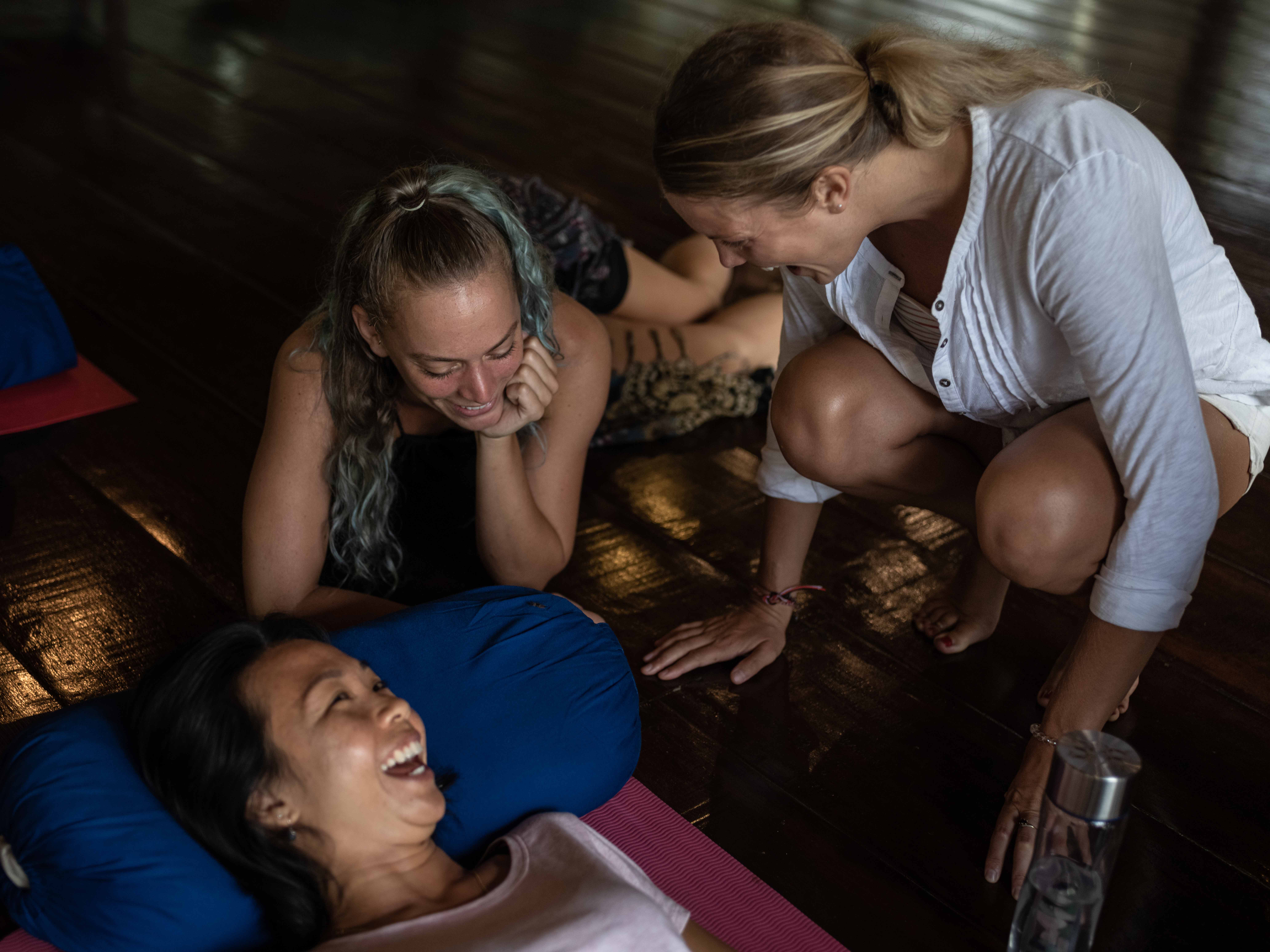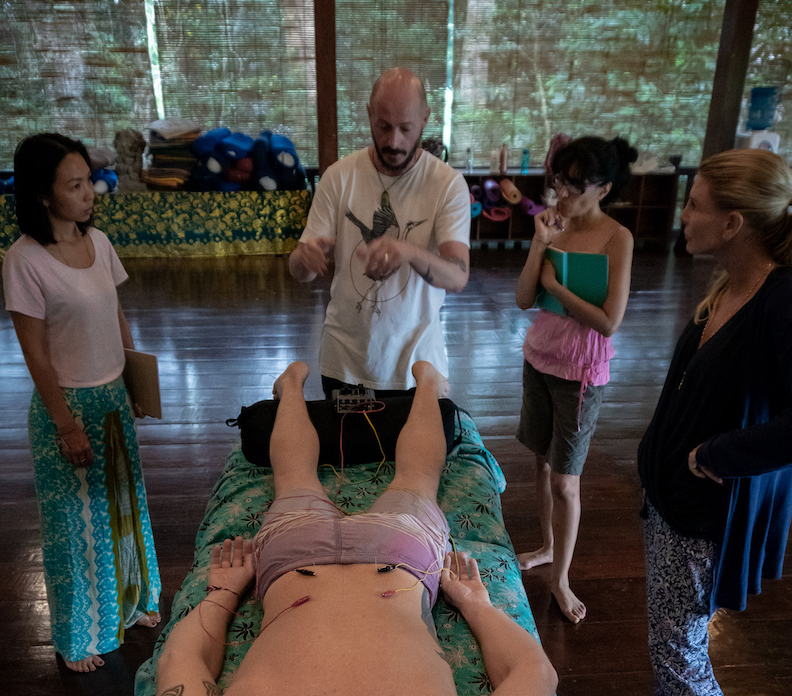 MEDICAL QIGONG
THEORY & APPLICATION
Dao Yin Zang Fu exercises
Dao Yin Qigong exercises for insomnia
Dao Yin Qigong exercises for hypertension (high blood pressure)
Yin Yang theory
Five Element Theory lessons & spiritual aspects
Jing, Qi, Blood and body fluids
The six healing sounds for the 6 organs
The emotions associated with the 12 meridians
24-hour Qi cycle body clock
Learn 7 Sets of Exercises
From the 4 Different Qigong Systems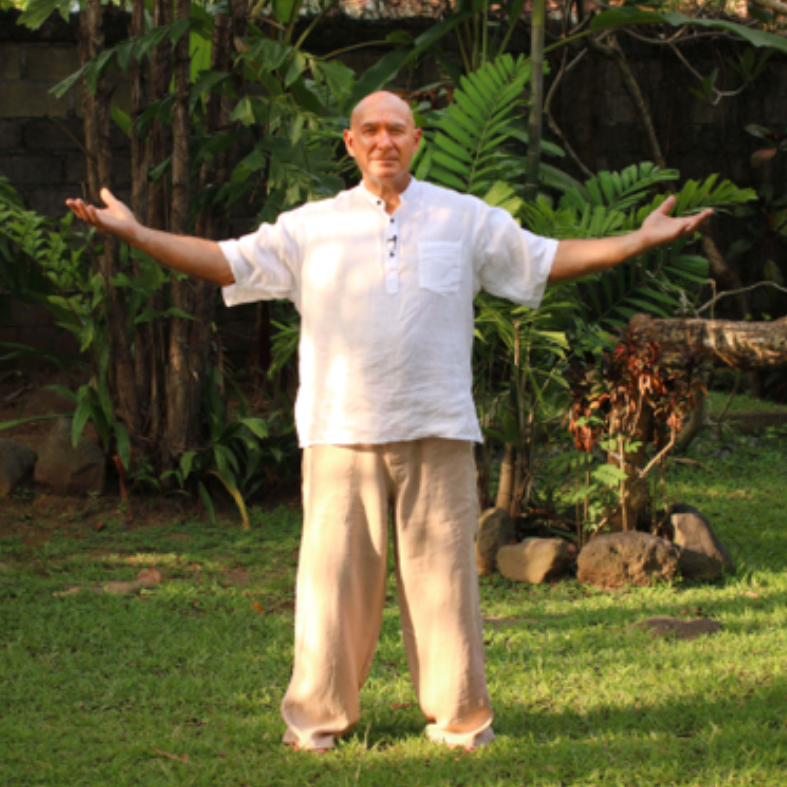 With Heaven & Earth Qigong you to connect with heaven Qi or the energy outside of the body and with the energy from the earth and create an ever-increasing life force in yourself.
You will learn how to connect to heaven and earth in your body, mind and soul and feel connected to the limitless energies of these forces everyday of your life.
This system creates vitality, stamina, happiness, contentment, overall calmness and a quiet peaceful mind.
By unlocking the mystery that lives inside this Qigong system, you will connect to something greater than yourself.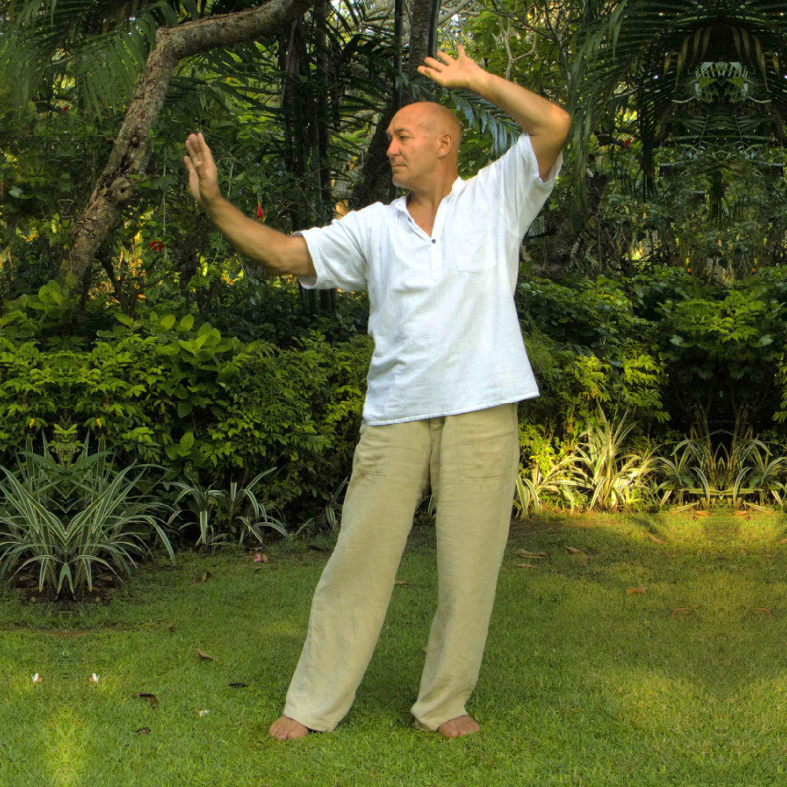 This series aids in increasing vital energy in the body, develops energy, strength and stamina.
It helps in calming, grounding the body and increases strength and flexibility.
Shi Ba Shi Taiji helps you develop self-awareness, balance, perseverance, discipline and it help you treat digestive disorders.
You will learn how to develop an open heart, bring quietness to your busy mind and gain a sense of purpose and direction.
Develop your sensitivity of the movement of Qi (energy) in yourself & others and learn the Qigong medical applications & theory of the Shi Ba Shi Taiji Qigong system.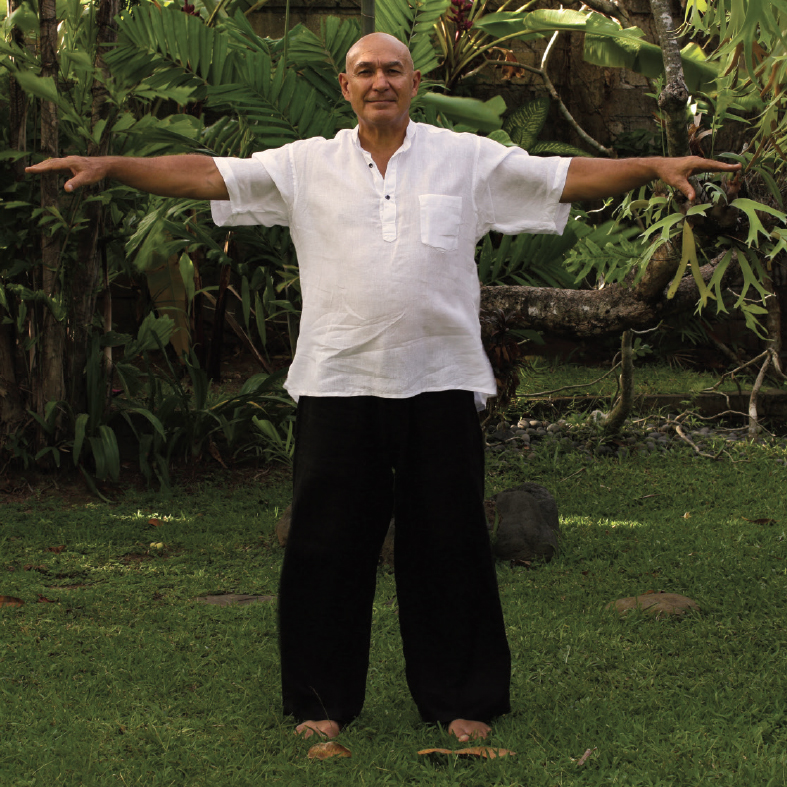 Learn about the Five Element Qigong exercises and their medical and clinical applications.
5 Element colour meditation: which involves developing an ability to visualise your whole body and the meridians in their individual elemental colours.
5 Element sound meditation: which involves the 5 healing sounds associated with each of the 5 elements.
Increase your awareness of the workings of the 5 elements within your body and the environment.
Deepen your connection with nature and the 5 elements.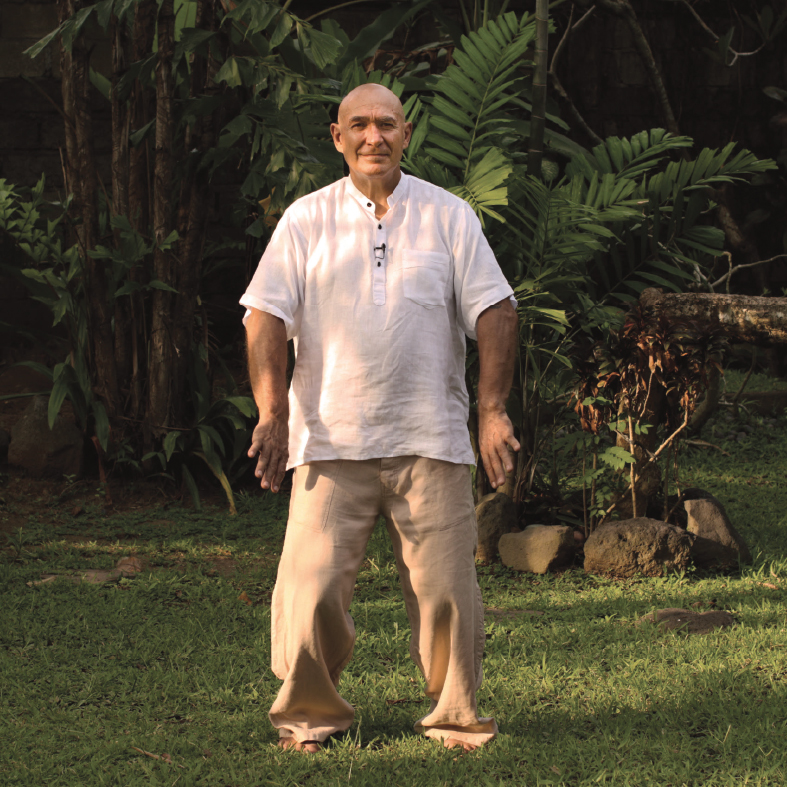 DAO YIN OPENING & CLOSING QIGONG
The Qigong stances.
Qigong breathing.
Body alignment.
Clearing perverse Qi.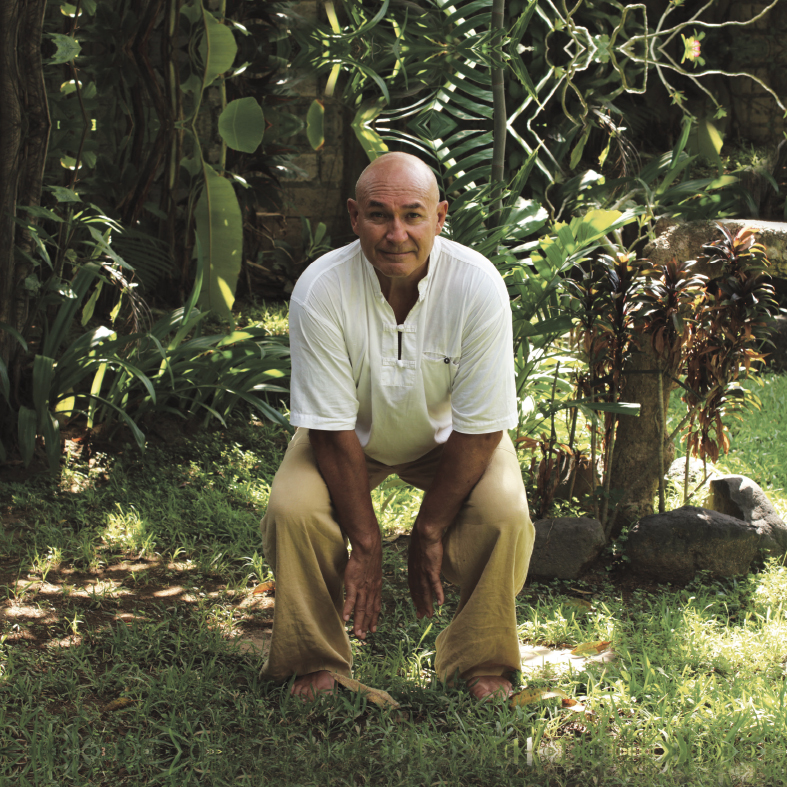 DAO YIN HYPERTENSION QIGONG
How to reduce hypertension (high blood pressure) in the body.
Regulate blood circulation.
Regulate the heartbeat.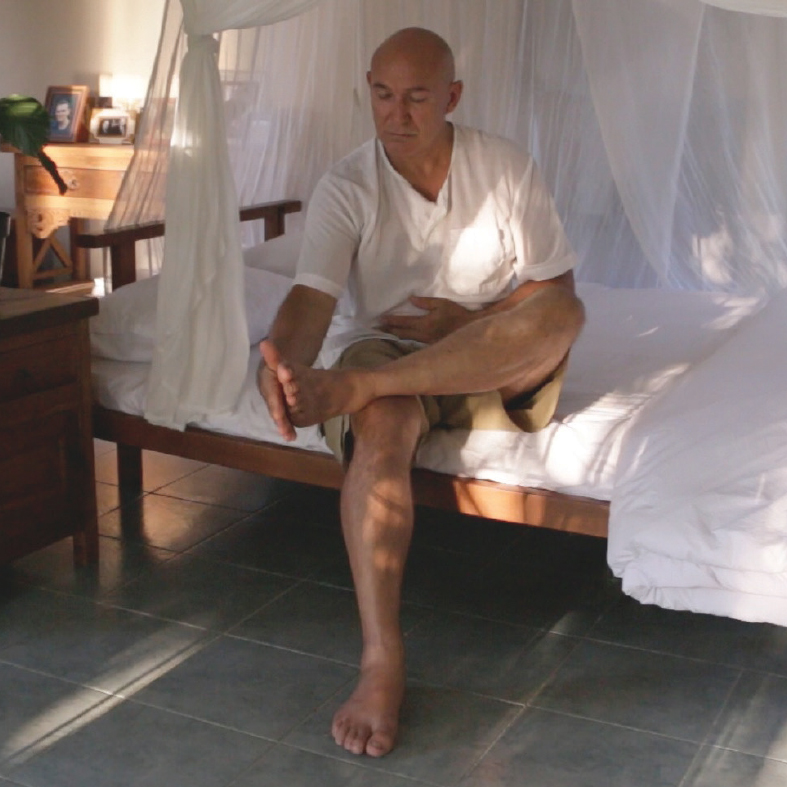 How to get a better night sleep.
How to rectify insomnia and sleep disturbances.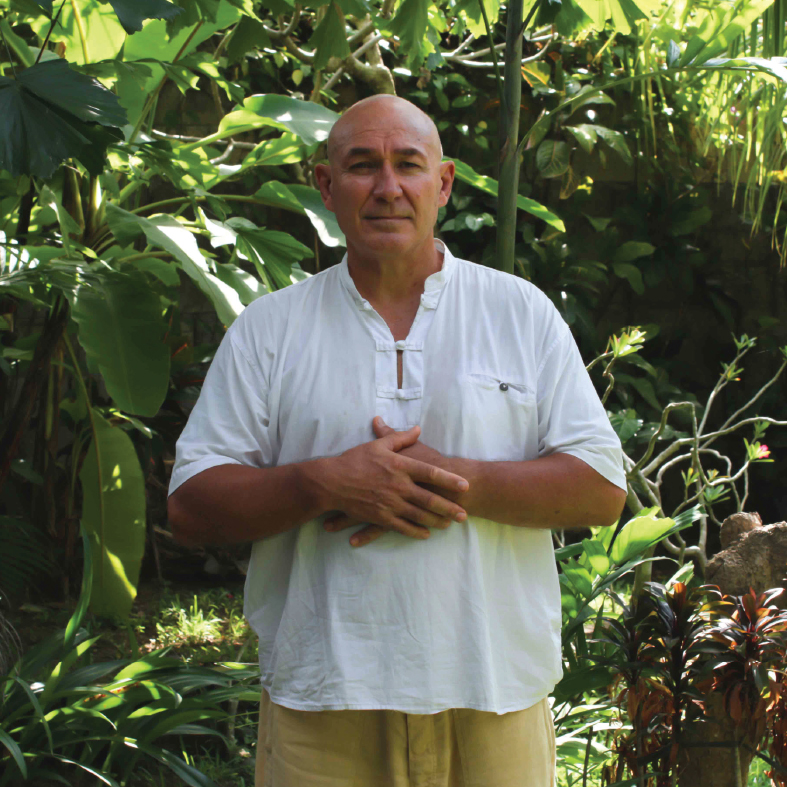 How to stimulate the movement of Qi and blood in the 5 main Yin organs.
Strengthen and regulate the energy in the organs.
Treat different medical dysfunctions in relation with the organs.
Regulate respiration, digestion and elimination.
Harmonise blood, Qi and body fluids.
What Makes Our Training Unique?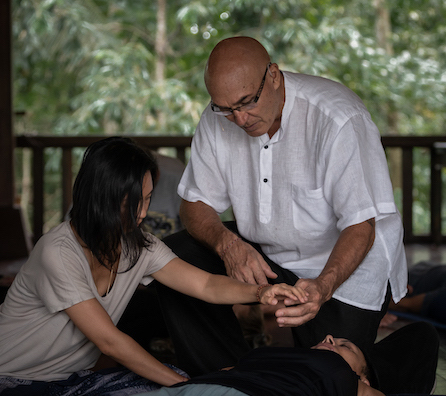 STRONG FOCUS & TEACHING ON TRADITIONAL CHINESE MEDICINE
During our teacher training, you will gain a deep insight and foundation in Traditional Chinese Medicine (TCM) and how the energy systems in the body work according to these principles. This will become your framework in how to understand and teach Qigong, which is one of the aspects of TCM.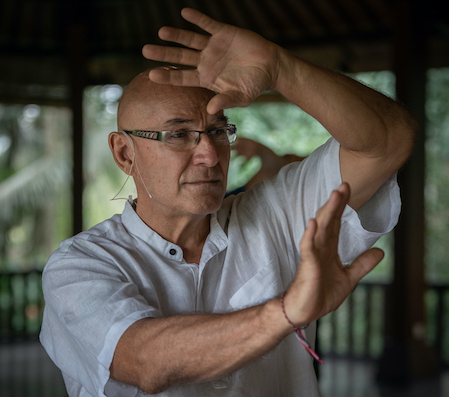 Our teachers have over 25 years of practice and teaching experience in both clinical TCM and Qigong practice.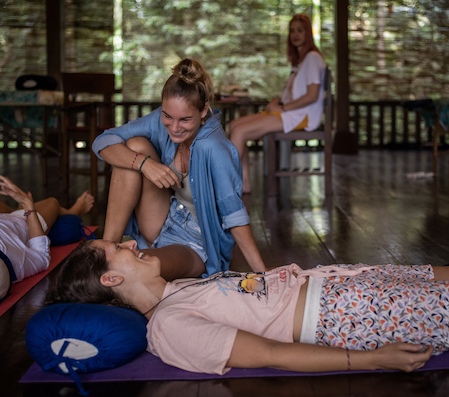 Our online 200-hour teacher training is designed to include both those who want to teach Qigong and those doing for deepening their spiritual practice.
Certification Requirements
This 200-hour, 9 Week Online Qigong Course includes:


1. Instruction on three different Qigong systems
Shi Ba Shi Taiji Qigong, 5 Element Qigong and Heaven and Earth Qigong (100 Hours)
Three one-on-one assessments (3 Hours)
Nine live Q&A sessions (9 Hours)
18 live online practical Qigong classes (18 Hours)
TCM practical and theoretical lectures (50 Hours)
2. Video of Trainee Teaching a Class (30 minutes)
In order to achieve your Qigong Training Certification, a video of you teaching a Qigong class is required.


3. Registered Independent Teaching (15 hours)
Students are required to record and document 15 hours of their own personal Qigong class teaching.


Note: The recorded registered independent teaching hours are required to be completed within six months after the completion of the 200-hour online QTT to receive your teacher training certification.


4. Written Review on Qigong Systems (300 words)
You are required to write 300 words about your experience of one of Qigong systems that you have completed during the 200-hour online course. Please include your insights, thoughts and anything else you found valuable, while participating the exercises on the course.


The Review, the recorded teaching hours document, and the 'teaching a class' video needs to be submitted
within six months to receive your teacher training certification.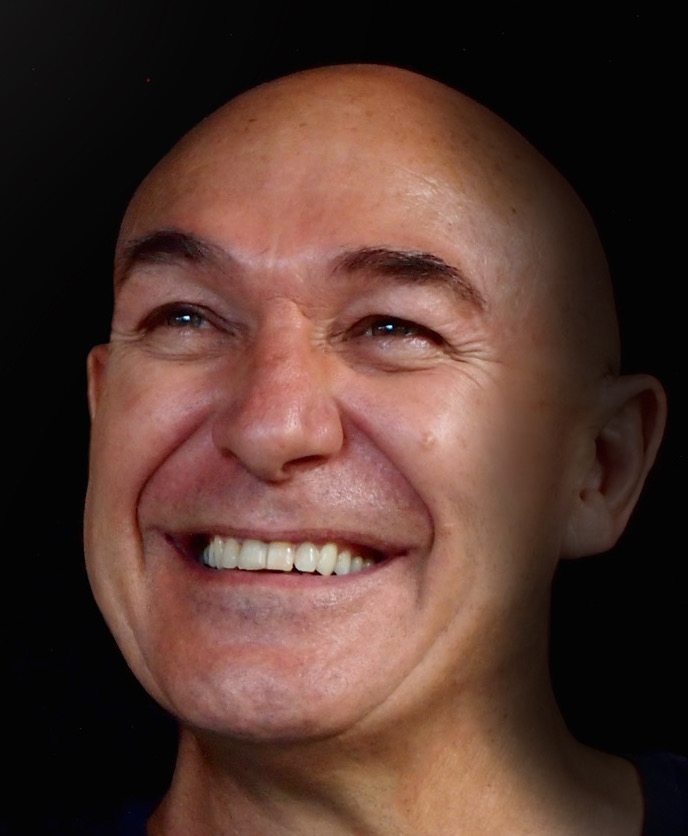 PETER CAUGHEY
Taiji & Qigong Teacher, Doctor of Traditional Chinese Medicine & Acupuncturist.
Founder of the Forest Rock Taiji and Qigong School, a Master Qigong Practitioner, Doctor of Traditional Chinese Medicine, Acupuncturist and Master Qigong Practitioner – Peter Caughey is an internationally renowned healer and teacher with a practice of over 25 years.
His mission is to help people discover their true essence and live with abundant freedom.
Peter has put his life's learnings, teachings and experience together to create a deep and profound life changing experience using the art of Qigong to teach others how they, too, can share this treasure.
Peter is a member of the World Academy Society of Medical Qigong.
Peter has studied self-cultivation methods for 25 years. In that time, he has achieved diplomas in Tuina, qigong, tai ji guan, Bio medical sciences and a Batchelor of Health Sciences specialising in acupuncture. He has studied Yin Yang Ba Pan (Ba Gua) and many different systems of Qigong, both Wei dan (external) and Nei dan (internal). He is a former teacher at the New Zealand School of Acupuncture lecturing in Bio medical sciences, Neurological anatomy, Chinese Medical theory, Tuina, Qi gong, Taijiquan and advanced acupuncture systems.
Peter is a specialist and leader in Bio electric medicine and Neuropuncture (Neuroscience Acupuncture) and is a certified Neuropuncturist. He has recently completed cadaver research at the MARC Institute, Miami, achieving the upper torso, head, face, brain and spine dissection module. Peter is the medical director of NeuroMedTec, New Zealand's only Neuropuncture clinic and is one of the few qualified Neuropuncturist in the southern hemisphere. 
From his 15+ years of teaching he imparts his extensive knowledge in a digestible way, bridging the gap between the traditional Chinese medical model with the 21st century neuroscience mindset. To learn more about Peter and his experiences, please visit www.neuromedtec.com
You Will Leave this Training with...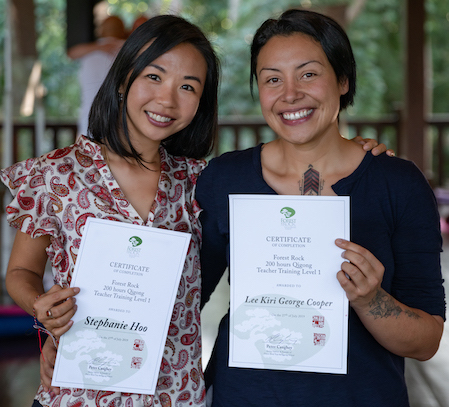 FOREST ROCK 200HR QIGONG CERTIFICATION
Once you are certified, you can become an associate member of the Forest Rock Taiji & Qigong Monastery School. This will gain you access to ongoing trainings, registration on our website and connection and support from our Qigong community.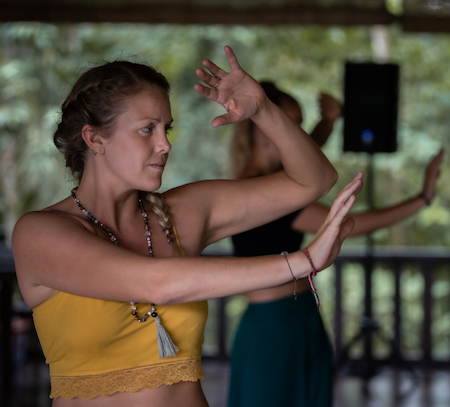 Confidence in teaching is the biggest barrier on a new teachers journey. While not everyone who takes the training will decide to be a teacher, you'll leave feeling like you have something of immense value to share with the world.
TOOLS FOR BUILDING YOUR TEACHING CAREER
Our training includes a Qigong Business Training seminar in how to set up a profitable business.
Questions?
reach out directly through WhatsApp


We'd be happy to get to know you,
book a call, also possible through Skype,
to help you with anything you need.
Learn more about our
200hr Qigong Teacher Training